KAMPA HAS KNOWN FOR 22 YEARS THAT LAKE SHORE RANCH HAD BEEN ANNEXED TO THE LDPCSD.
WHY IS THIS FACT NOT ILLUSTRATED ON A MAP HE ONLY RECENTLY POSTED ON THE LDPCSD WEBSITE?
(ON THE LDPCSD WEBSITE BELOW THIS "NEW MAP" WAS THE FOLLOWING INSERTED STATEMENT – SO I WILL PUT IT IN QUOTES FOR THE SAKE OF ACCURACY)
"The map above was produced by the Mariposa County Local Agency Formation Commission (LAFCO) and shows the boundaries of the LDPCSD and Sphere of Influence."
????????????????
"SHOWS THE BOUNDARIES OF THE LDPCSD and SPHERE OF INFLUENCE"
??????????????
This is typical KAMPA-SPEAK because the statement is factually correct, in that, the LAFCo map above does indeed illustrate the LDPCSD boundaries and SOI, however, KAMPA has once again intentionally omitted one very important detail………
the map is old, out of date, and of course, incorrect. 
(This is the map I was provided and familiar with as a director on the board.)
DELIBERATE OMISSION OF FACT TO MISLEAD? 
Considering KAMPA's "hands on" experience and personal knowledge of such annexations 20 years earlier, he is apparently attempting to deceive and confuse the public as to the LDPCSD's legal service area once again.
This is the precise reason I believe the 1980 District formation map is crucial to understanding this mess along with every single LAFCo approved annexation that changed that established boundary.
A REAL "EYE OPENER" FOR A LOT OF US
Yup, found out after the Mariposa LAFCo meeting last Wednesday, June 28th, 2017 the LAKE SHORE RANCH was annexed back in 1995.
KAMPA had previously indicated that the 900ac proposed subdivision (LAKE SHORE RANCH) was IN THE DISTRICT by posting LAFCo maps  "quietly approved" by the district in May 2014 on the website.  They clearly indicated that proposed subdivision had been annexed into the district.  Unaware of this annexation I objected still believing the property was only SPHERE OF INFLUENCE (SOI) as had been represented for over twenty years – even in 2008 LAFCo material!.
I recently received the above map from the Mariposa County Planning Department which clearly shows LAKE SHORE RANCH within the district boundary.

___________________________________
OK.  So I confirm through the LAFCo Executive Officer last week that LAKE SHORE RANCH had indeed been annexed in 1995 during the time PETE KAMPA was pushing district expansions outside the Merced Irrigation District Place of Use. (above)
OK.  I admit to being duped for many years (others were too) and will accept that the property was annexed by LAFCo in 1995.
OK, LAKE SHORE RANCH IS WITHIN DISTRICT BOUNDARY – so?

Why does KAMPA (after receiving his sham of an award for transparency incidentally) suddenly post an incorrect map (TOP MAP labeled Exhibit B)  illustrating that LAKE SHORE RANCH  IS NOT IN THE DISTRICT and only in the SPHERE OF INFLUENCE as had previously been represented for over twenty years?
In other words, why was the previous LAFCo map showing the LAKE SHORE RANCH WITHIN THE DISTRICT removed from the website and replaced with an old LAFCo map showing THE PROPERTY OUTSIDE THE DISTRICT?
"KAMPA MAP SHUFFLE" INTENDED TO DECEIVE & CONFUSE
NOTE: KAMPA knew full well back then in the mid 1990s, as he did upon return in October 2014, and does now, that such annexations required EXTREMELY EXPENSIVE GROUNDWATER SUBSTITUTION to provide this SPECIAL BENEFIT water service to land developers outside the permitted service area for MERCED RIVER WATER.
BUT WHY THIS INCORRECT MAP UPDATE?
Again, there is no doubt KAMPA has some devious motive for this new misrepresentation of current district boundaries, but it escapes me right now – other than just being his traditional district management style of intentionally misrepresenting facts to completely confuse issues so the public will have a lesser chance of following his behind the scene activities.  Same game he has been playing with financial figures involving the grants that only someone with an extensive financial background could possibly begin to comprehend.  KAMPA is slick – absolutely no doubt.
SUCH AWARDS ARE MEANINGLESS UNLESS HONESTLY EARNED
If an organization was to bestow a certificate for "Consistent Misrepresentation and Deceit to District Customers Award", it would be well earned by "Sneaky Pete" KAMPA.   Heck he would probably take the nationals in a heartbeat if they had such a thing. lol   Such reasonably sounding "Transparency Awards" are just more paper garbage for the landfill when awarded through a manager with such a growing negative track record.  He knows his material, absolutely no question about that.  He is also sharp, and quick to respond to tough questions albeit with "canned material" repeated an untold number of times when in a jam.  Nor is it about his qualifications in understanding a complex water system like California's.  No, it is more a matter of how he uses his education, experience, political connections, etc. for his own personal and business goals through the continuing exploitation of our most valuable local natural resource, MERCED RIVER WATER.   That is the problem from my perspective as Pete Kampa has time and time again proven to be deceitful and unethical when confronted with questions about his activities.    Recall how he began his second employment with the LDPCSD without an employment background.  That is called a clue my friends.
ANYWAY, I believe such award presentations are inappropriate for two primary reasons;  1) it is wrong to the victim district which receives a mere "feel good window dressing acknowledgement of transparency" as disingenuous activities thrive without accountability, and 2), it is wrong to the districts who are genuinely striving to improve "Transparency" and build trusting relationships with their customers when managers like KAMPA use the same award as camouflage for his habit of misrepresenting facts.
Yup, similar to how he used the EMERGENCY DROUGHT to camouflage the actual goal of obtaining grant money for  groundwater wells with which to create a massive GROUNDWATER SUBSTITUTION PROGRAM for these outside MIDPOU annexations.  
If I were a legitimate district award recipient I would be disgusted and angry because KAMPA's activities only devalues an award presentation honestly achieved.  Is a "Boy Scout mentality" slowing down my learning curve?   lol
Could these "awards" be well known scams to those in the upper echelons of the water industry?  Are awards and certificates actually utilized to just carry on the "business as usual plan" in deceiving district customers and fleecing them to the benefit of other third party special interests?
"….but, but, but……how could this happen?    We've received multiple awards for transparency?"
SUPPORT "KAMPA-GANDA" or RECALL THE AWARD
Would that awarding organization withdraw such an award if they took the time to investigate and recognized KAMPA really hasn't been honest with the public about the annexations he participated in 22 years ago?   That he has  consistently used a public agency website to spread his misinformation/disinformation regarding district boundaries and areas of legal water service?   Or do they give a rat's behind as to the "QUALITY and SIGNIFICANCE" of their awards once they reach their destination?
Would that organization essentially support the PETE KAMPA managerial style of "chronic deception" through inaction?
Why was/is KAMPA consistently misrepresenting facts regarding his "slumbering annexations"?
IS THIS SOME SORT OF "NEST EGG" MAINTENANCE PLAN BY KAMPA
USING PUBLIC FUNDS TO PREPARE FOR A FUTURE HARVEST?
hard to see?
let me change the color
.
.
.
.
.
.
.
.
.
.
IS THIS SOME SORT OF "NEST EGG" MAINTENANCE PLAN BY KAMPA
USING PUBLIC FUNDS TO PREPARE FOR A FUTURE HARVEST?
Did he return to insure his (or someone's) "nest egg annexations" would hatch properly and on time with a more substantial publicly funded GROUNDWATER SUBSTITUTION PROGRAM?  I don't know but something certainly appears to be very wrong within the LAKE DON PEDRO CSD requiring some immediate and legitimate government intervention.

UNDOUBTEDLY THIS INDIVIDUAL

WAS/IS INVOLVED WITH
MASSIVE ANNEXATIONS OUTSIDE THE LEGAL POU FOR

MERCED RIVER WATER

– BUT WERE RECORDS REGARDING THAT SPECIAL BENEFIT EXPANSION
 IN ANYWAY RELATED TO …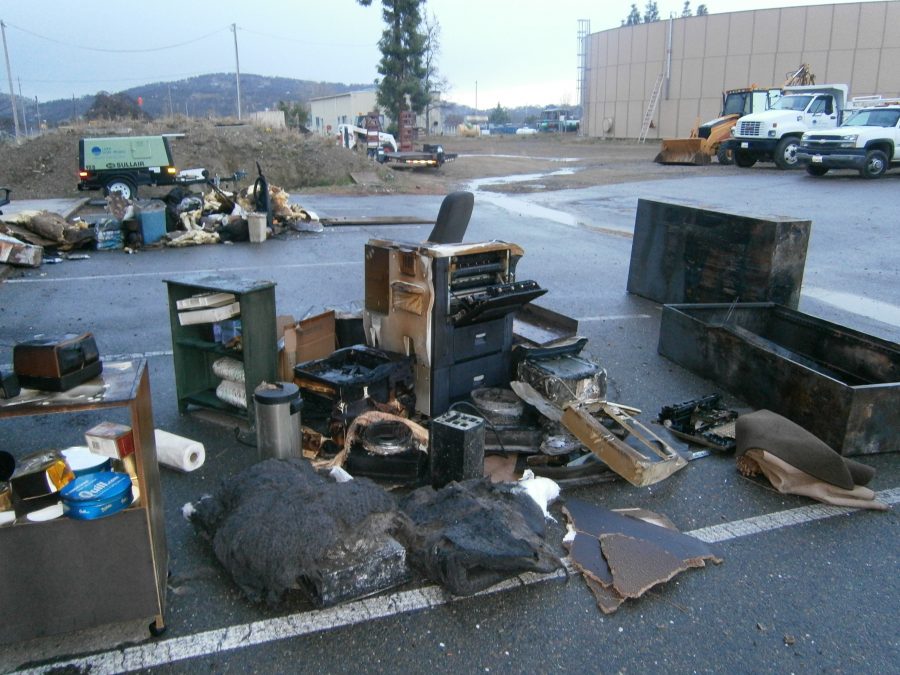 ???
What do other
think?
My best to you and yours, Lew