Reading Time:
5
minutes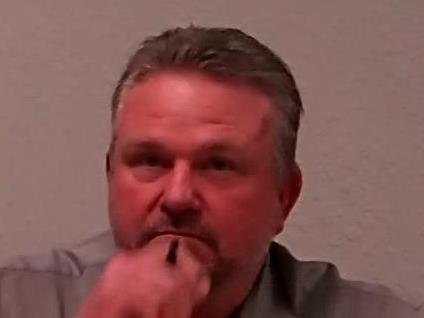 CURRENT LDPCSD GM/BOARD TREASURER PETE KAMPA
lakedonpedro file photo
GOSH, imagine that?  The AGENDA PACKET containing that "revolving questionable Annual Audit" scheduled for Board approval on Monday March 19th, 2018 (approved by the 3 directors present- Board President Danny Johnson, Vice President Dan Hankenmeier, and Director Russel Warren) was not posted on the LDPCSD website for CUSTOMER (or other entity) REVIEW until
AFTER THE MEETING HAD ALREADY TAKEN PLACE!
(Some prior notice before the meeting eh?)
Received a call back from Syndie at the LDPCSD office this morning (Wednesday, 3-21-18 @ 1022hrs) regarding my message left yesterday at lunch about that agenda packet being unavailable on the LDPCSD website PRIOR TO THE MEETING LAST MONDAY.  Syndie advised she had left an email message for Pete Kampa regarding the matter as he is in control of the website.
FINALLY….
A WORKING LINK TO THAT INFORMATION:
I wholeheartedly admit to being cynical about "ANYTHING KAMPA" and this only bolsters my opinion he is A TRUE MASTER OF ALL SNEAKY UNDERHANDED BUSINESS TECHNIQUES that undercut and injure the entire concept of "TRANSPARENCY IN GOVERNMENT PROCESS" – regardless if he received that CSDA (California Special Districts Association) TRANSPARENCY AWARD OR NOT.
[ANYTHING involving PETE KAMPA, THE MIDPOU, WL11395 and this district's infrastructure needs to be double – triple checked for accuracy because
A FAT FOX HAS BEEN COUNTING HENS AND EGGS SINCE 2014!]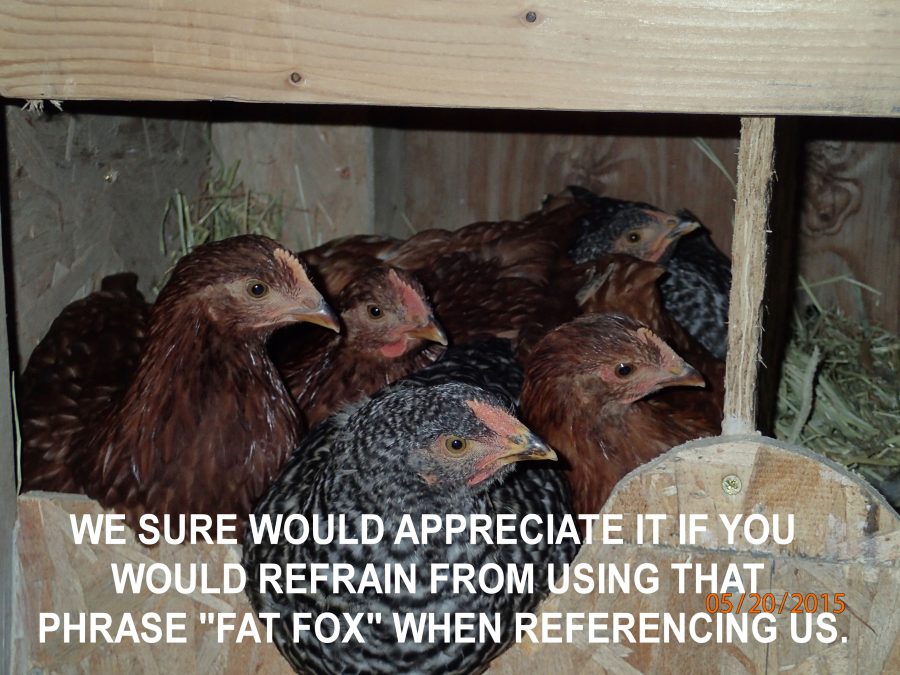 I wonder, does the CSDA instruct its Board Members on how to implement and utilize such sneaky techniques against the idea of AN INFORMED PUBLIC, or did PETE KAMPA bring such deceitful tricks to the CSDA as a bonus to his 20 year CSDA board position?
SO MANY PECULIARITIES REGARDING PETE KAMPA AND HIS EMPLOYMENT HISTORY.
Why was KAMPA's Delft University, Netherlands employment history background removed from the internet?  Was it some kind of mistake years ago or does that institution (or political orientation of that country?) have any relation to,  or influence upon our GM/Treasurer's perspective of local government in America?  Or – how to most effectively obtain millions of dollars in grant funds for a local non profit yet exploit and/or misappropriate the same towards the special interests of private for profit enterprises?   Doesn't the Oath of Office mention both foreign and domestic enemies of this country?  Perhaps LDPCSD has received a "double whammy" with good old, "finally took the Oath Of Office" PETE KAMPA?
I, _________________________________, do solemnly swear (or affirm) that I will
support and defend the Constitution of the United States and the Constitu
tion of the State of
California against all enemies, foreign and domestic; that I will bear
true faith and allegiance to
Constitution of the United States and the State of California; that I take this obligation freely,
without any mental reservation or
purpose of evasion; and that I will well and faithfully
discharge the duties upon which I am about to enter and during such time as I hold the office of
______________________________.
Signature: _________________
Subscribed and sworn to before me
this _______ day of _______________, __________
You know, instilling a sense of distrust, lack of respect, and contempt for our laws and system of justice (clearly evidenced by Kampa regarding the POU and Merced River water use under WL11395)  is one of the most damaging activities I can possibly imagine an enemy using against our country and citizens.
Why?
Because such disrespect spreads like a cancer when truthful information is suppressed/concealed and special interest propaganda is permitted to "fill the gap and flourish".  
Holy Krapa-Roni!  Sounds like FAKE NEWS, yeah?
Incorrect maps still displayed on the LDPCSD website despite the STATE WATER BOARD Notice of Violation?
ABSOLUTE refusals by PETE KAMPA and his Board of Directors (for over a year) to simply contact the STATE WATER BOARD for a legitimate POU map?
(Don't ask or acknowledge COMMON SENSE TRUTH so they can "PLAY DUMB" and later say "GOSH, WE HAD NO IDEA?)
KAMPA using an antiquated 24 year old "shape file" (map) from an abandoned project during his first employment tour with the LDPCSD to expand the Place of Use for Merced River water for LAFCO (Local Agency Formation Commision) ANNEXATIONS KAMPA ASSISTED IN CREATING OVER TWENTY YEARS AGO?  (CONTINUED INTENTIONAL MISREPRESENTATION)
A 1995 proposed 900 acre residential subdivision kept a secret until only a few months prior to KAMPA's unethical appointment to the LDPCSD as GM and being provided access to over 1 million dollars of hard saved LDPCSD cash?  Cash KAMPA used to leverage government grants supposedly for emergency drought use but in actuality used to develop GROUNDWATER WELLS to furnish water to the massive LAFCO ANNEXATIONS that cannot develop without that GROUNDWATER?  (MISAPPROPRIATION OF PUBLIC FUNDS FOR PRIVATE BENEFIT)
Way too many examples of KAMPA's continuing deceitful tricks for this post!  (Rather like a single pearl, nothing ominous or threatening about one little pearl, but string a bunch of these little "pearl deceits" together on the thin wire of consistent misrepresentation and together they make an effective garrote to public knowledge and control of their own COMMUNITY SERVICES DISTRICT!)
KAMPA & KOMPANY have been working 24/7 since October 2014 for such nefarious behind the scene deals with public funds.   Seriously, what chance do average citizens have in fighting such an organized conspiratorial criminal element (utilizing many other third party services as well)  that is supported with, and protected by, misused public resources and revenue?
Mariposa County Sheriff's Office refused to investigate despite multiple submitted written complaints.
Mariposa County District Attorney refused to investigate despite complaints.
Remember the FOIA (Freedom of Information Request) to the MERCED IRRIGATION DISTRICT regarding the OUTSIDE PLACE OF USE 16 years of MANDATORY COMPLIANCE REPORTING (ACTUALLY DEMANDED BY THE MID), BUT THAT CERTIFIED MAIL REQUEST WAS MYSTERIOUSLY LOST BETWEEN SACRAMENTO AND MERCED?
Then, even when the request was "hand carried" into the MID OFFICE  "THEY" WERE STILL UNSURE WHAT AN OUTSIDE PLACE OF USE REPORT WAS REGARDING THEIR WATER LICENSE 11395?
THEN USPS SUGGESTS USING REGISTERED MAIL NEXT TIME TO BE ABSOLUTELY SURE OF CONFIRMED DELIVERY!
(Registered mail is secured in a special area separate from other mail and anyone handling it is (supposedly) required to sign for the material.  That's why customers pay those extra charges….to be sure it is delivered correctly AND OBTAINING PROOF OF DELIVERY!)
So what was the next logical step?
Checkout my $21.35 REGISTERED MAIL 75 page WRITTEN COMPLAINT WITH A PAID FOR RETURN RECEIPT (UNITED STATES POSTAL SERVICE) SENT TO THE CALIFORNIA DEPARTMENT OF JUSTICE REGARDING ACTIVITIES WITHIN THE LAKE DON PEDRO CSD…..
How many times have we heard variations of
"Your questions raise a number of serious issues, including highly improper perhaps even criminal activities likely involving public service employees THAT SHOULD CERTAINLY BE INVESTIGATED BY PROPER AUTHORITIES, however, to this date OUR DEPARTMENT has not received a single complaint regarding this matter

and it would be highly improper for me to comment on any allegation of wrong doing until receiving a legitimate written complaint from the public".
______________
Take another look at that paid-for return receipt documenting proper delivery
"COMPLETE THIS SECTION ON DELIVERY"
(DO YOU SEE A SIGNATURE, PRINTED NAME, DATE OF DELIVERY, OR EVEN A "RECEIVED STAMP" which would constitute documented evidence for the sender that their material had been properly received as paid for?)
 Perhaps this is a method for participants in "ethically compromised government to project false ignorance" to the crimes they knowingly permit to continue while simultaneously concealing evidence of their existence from the public?
(Don't forget the motive of also concealing such conspiratorial behavior from "legitimate public service watchdogs" who should be aggressively prosecuting such individuals for betrayal of our democracy.)
My best to you and yours, Lew –
but as far as KAMPA & KOMPANY and other such "DEEP STATE" type activists who use their trusted positions in LOCAL, STATE & FEDERAL GOVERNMENT to force their personal political beliefs and goals on VICTIM CITIZENS of this country……
and despite the fact they likely do not believe in anything but their own selfish perspectives and greed….
I wonder if ANY OF THEM, during those quiet times of contemplated thought about the meaning of life, ever considered the possibility (however slim they might now believe it to be) that they could actually be setting themselves up for an eternity in
?
There goes that blood pressure again!
Perhaps there is more evil than good?