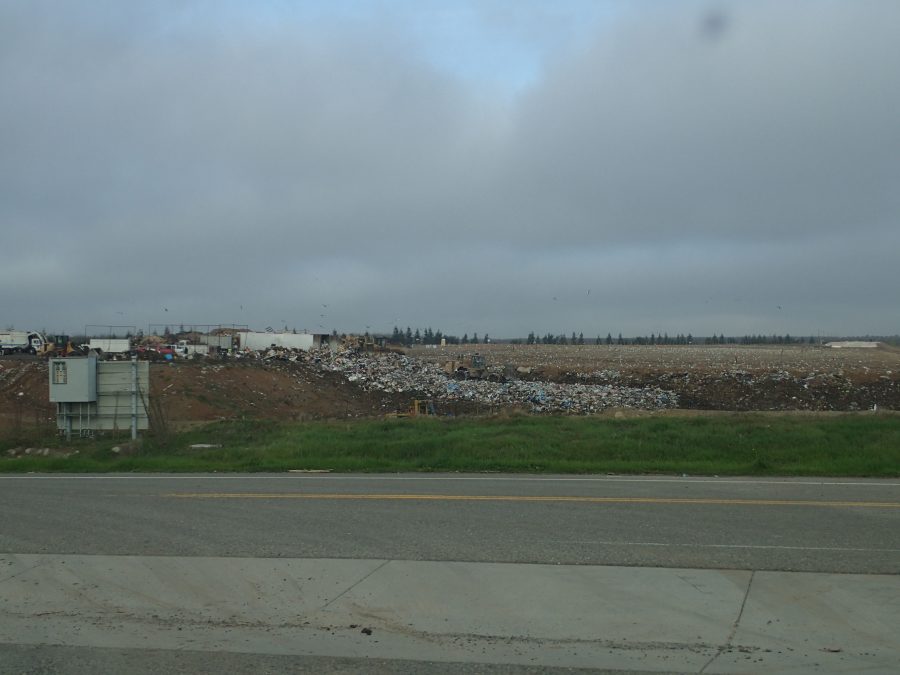 "THERE IT IS!   BETWEEN THE BUY ONE – GET TWO FREE and the LIMITED TIME OFFER ONLY AD"
Don't know about others who routinely receive the monthly electronic LAKE DON PEDRO COMMUNITY SERVICES DISTRICT agenda packet but I was beginning to wonder if there was going to be a December board meeting at all.
Like always I started checking on Thursday for the Monday meeting material which has always been reliably prepared and delivered by our LDPCSD BOARD SECRETARY Syndie Marchesiello, yet this month, nothing.   Hum, strange.  So I periodically continued to check the inbox on Friday, then Saturday, then Sunday – but still nothing.  Yup, something was definitely out of the ordinary because Syndie has always been quite dedicated in getting this material out to customers but if running a bit late for some reason always included a "heads-up" followed by an eventual explanation.  Then it hit me like a ton of bricks…..
WHAT IF THAT SNEAKY …..
Purely on a hunch that "Sneaky Pete" might have somehow been involved with screwing up the previously dependable distribution of this monthly material I decided to check my "JUNK FOLDER" – just in case yet another routine district matter had been corrupted.
Again, I don't know about other folks but would suspicion like me, your JUNK FOLDER is packed with numerous Christmas advertisements, special discount notices and offers from every business you've ordered something from within the last year or so – PLUS MUCH MORE NEW CYBER GARBAGE!  I mean PACKED WITH EMAILS EVERYDAY!
So I start sifting through all that stuff and BINGO!  There it was resting comfortably between holiday advertisements and other miscellaneous email garbage.
WORK OF THE "UNKNOWN SENDERS"
Since the senders were listed as a Chalyse Drake  (cdrake@kampacs.com) [an employee-relative of Pete Kampa I believe, who has been delegated with the responsibility of district communications] and Peter Kampa (pkampa@kampacs.com) and the fact I have never received material from  either, my email program did not recognize them as trusted senders (boy isn't that the truth!) so the agenda/packet was relegated to the notorious JUNK FOLDER.
(Ironically "junk" is rather appropriate considering the caliber of work "Sneaky Pete" Kampa has produced lately for public dissemination.  Is it all just a matter of poor preparation and lack of professional scrutiny or something far more diabolical like further disinformation to confuse official government records and simultaneously create that plausible defense for past intentional wrongdoing?   Aka the infamous "cover up"?)
PERHAPS KAMPA HAS NOW APPOINTED HIMSELF BOARD SECRETARY AS WELL?
Is "Sneaky Pete" now the LDPCSD Board Secretary and Office Supervisor in addition to being our part time general manager and Board Treasurer?  No doubt he certainly controls the information.  (Can you imagine what our district records will look like after the Kampa Klean Up is Komplete? – not so lol)
Heck, maybe the Board of Directors will be completely unnecessary in the near future?  But I digress.
The following message from the "VOICE OF THE DISTRICT" accompanied this elusive December agenda/packet:
____________________________________
Good evening!
Attached please find the Board meeting agenda and supporting materials for next week's Board meeting.  All of the materials are contained in a single file, but if you need individual copies of specific documents, please feel free to contact me directly, or download from the website at ldpcsd.org.
We also need your help!  Please follow the link http://www.ldpcsd.org/water-conservation-efficiency-survey to take our water conservation survey; to help us determine the best way to spend grant money to your benefit!
We look forward to hearing from you.
Sincerely,
Peter J. Kampa
General Manager
Lake Don Pedro CSD
(209) 694-7023 (Sonora Office)
(209) 591-7100 (cell)
____________________________________
WHY THIS SUDDEN CHANGE IN TRADITIONALLY DEPENDABLE INFORMATION DISTRIBUTION?

Although meeting preparation time was cut a bit short I started going over the packet – which for the electronic copy also meant no page numbers again.  How considerate.
No written Presiding Officer's Report or Chief Plant Operator's Report and of course the OUTSIDE MERCED IRRIGATION DISTRICT PLACE OF USE REPORT FOR WATER LICENSE 11395 COMPLIANCE REPORTING WAS ABSENT, (geez, with all their talk of responsibly using MERCED RIVER WATER you would think this report would be included – you know, documenting compliance with the properties that MUST RECEIVE GROUNDWATER SUBSTITUTION BECAUSE THEY LEGALLY CAN NOT RECEIVE MERCED RIVER WATER)  however, GM Kampa's written report was still interesting in a few respects.
But first, to keep this meeting report chronologically correct, we need to address the useless PUBLIC COMMENT portion of the meeting first. (Well perhaps not totally useless if it is still reported on lakedonpedro.org because it certainly never will be by our nonprofit public agency which is obviously controlled by the Kampa for profit management company with "Sneaky Pete" at the helm.)
Once again the 5 member board of directors outnumbered the customers attending the meeting – absolutely pathetic but understandable.  (When you think about it, the board of directors has outnumbered total district employees for many years as well! – We'll take a look at KAMPA's letterhead in regards to his "formal letter" to the wrong SWRCB individual later which is comical as it lists all the directors, GM, and other staff….. heck – why only leave out the two or three employees who really do the work?)
LDPCSD customer apathy has been cultivated for many years just like any other crop:   "Why bother?  They're going to do what they want anyway – who can stop them?"   Lucid observations and good questions, but still the result is that exact customer attitude desired by those who quietly work in the shadows under the guise of legitimate public service.  Just plain disgusting.  (Remember now – these harsh comments only apply to those who have actively supported Kampa's special benefit groundwater substitution program for outside PLACE OF USE land developers – I believe there may be 2 or 3 directors doing the best they can under the inherited circumstances.  Only Danny Johnson and Emery Ross remain as part of the original BOD which orchestrated Kampa's return to continue his (Kampa's) 20 year old documented district expansion plans outside the POU – in spite of the very clear language of water license 11395!    99% of legal users of MERCED RIVER WATER  in the Lake Don Pedro subdivision paying for this deceit?  Outrageous betrayal.  But again, I digress.
PUBLIC COMMENT.  Three public members spoke. (So much for the district's next official report!)   LOL!
Yours truly commented on the atypical electronic agenda/packet mailing with different sender addresses resulting in the "junk mail" delivery – and once again with no page numbers; the simple request of RE-CREATING THE ORIGINAL 1980 APPROVED WATER SERVICE MAP from the LAFCO survey being magically transformed by KAMPA & KOMPANY into a massive and expensive mapping project  ($10,000 +/- ) and how it was disingenuous for the district to create resolutions with recitals as to their legal operation when it doesn't even know (or care about) it's legally approved water service boundary; and the formal letter of protest to the SWRCB being addressed to the wrong individual according to that agency's online instructions for such communications.
Dave Worthley suggested customers send emails to the State water Resources Control Board in protest of the Bay Delta SED (Substitute Environmental Document) which proposes to increase environmental water flows from our Lake McClure (waterboards.ca.gov).
(Incidentally, there are many "snail mail" written comments to read on the SWRCB website if viewers are interested-  both for and against the proposed increased water flows.  One I found particularly interesting was from a 30 year retired TID employee from Turlock who believes the issue has little to due with protecting Salmon (other predators such as Bass being responsible for loss and not the amount of water) and more about just providing increased flows to southern California.  Did you know the proposed twin tunnels are to be 40 feet in diameter and over 120 feet under ground and will travel approximately 35 miles to move more water from the Sacramento River for delivery down south?  Very interesting engineering wise.   Cost?  The estimated 15-17 billion is more like 50 billion dollars when all aspects such as financing are considered.  Wow.   You know, this whole issue reminds me of the difficulties with any addiction situation –  THERE WILL NEVER BE ENOUGH OF THAT OF WHICH ONE MAY BE ADDICTED – providing more will only increase demand for more – a never ending cycle of consumption.  Rather like expanding our special benefit outside POU water service based on groundwater substitution huh?  again I digress -sorry.)
Victor Afanasiev stated according to local realtors some 70 home owners in the Mariposa area have lost their home insurance due to lack of adequate fire protection and again raised the question of fire hydrant testing by the district.  I am still shocked by Kampa's September 2016 LDP high school gym meeting report on that matter.  No legal duty?  wow, I surely would have lost money, marbles or chalk on that bet.
Finishing the PUBLIC COMMENT, Board President Danny Johnson suggested changing the order of agenda items to permit Chief Plant Operator Randy Gilgo to verbally report on recent district activity.
Well the sun is sporadically shining and I have work to do outside so we'll start up next time with the Chief Plant Operator's report, but until then and as always,
My best to you and yours, Lew