Reading Time:
2
minutes
(BELOW) Don Pedro Waste Water Pond in the top right corner of this file photo.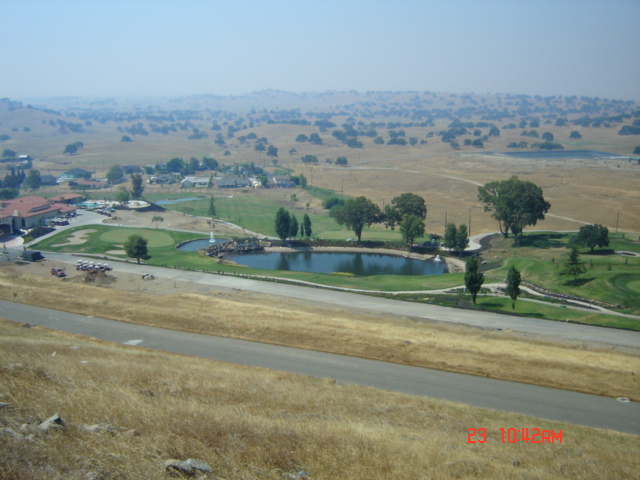 Found this document this morning.  Considering the discussion at the last LDPCSD Special Meeting on November 12, 2018 reported yesterday, I thought it might be of interest to those concerned about the issue.  Lots of background information and tons of technical stuff.
Although I have not read every single word in the document I did scan it rather thoroughly for any mention of the process of dumping toxic liquid landfill leachate (the brownish nasty liquid stuff which accumulates at landfill basins when precipitation percolates through the garbage) into the facility for treatment –  without success.  I did read something about how using such a system for any other purpose not specifically approved by the state could be a violation.   I honestly do not know if that prior leachate dumping by tankers from the Mariposa landfill is continuing or exactly how it was initially set up by the county, but it sure sounds like something our community should find out if the County of Mariposa is indeed attempting to force that financial MONEY PIT/nightmare on the MR WECs of the Lake Don Pedro subdivision WHO (as you might have heard somewhere – lol) HAVE ALREADY BEEN UNETHICALLY SADDLED WITH THE SUBSTANTIAL COSTS in providing a subsidized groundwater replacement program for LAFCO ANNEXATIONS outside the WL11395 Place of Use boundary for Merced River water.   (Properties, incidentally, our district has no legal duty or moral obligation to provide water service which certainly makes the program appear to be more of a GIFT OF PUBLIC FUNDS AND RESOURCES FOR PRIVATE  LAND DEVELOPER BENEFIT.
When you think about it,  MR WECs are already subsidizing that waste water facility with KAMPA's GRANT FUNDED GROUNDWATER WELL SUBSTITUTION PROGRAM since the facility is outside the legal Place of Use for Merced River water and must receive groundwater.  Although this document does mention that the facilities source water is a "blend" of surface and groundwater it FAILS TO EXPLAIN WHY THIS MUST BE DONE!
Anyway, here's the link to the document:
Don Pedro Waste Water Facility Information
My best to you and  yours, Lew